These are the records, photos, and lineage of a specific Lima family line from mid 1800's in Sicily through migration to United States.
The earliest records we have of this specific Lima family bloodline start with the birth of Giuseppi Salvatore Lima in 1857
Lima Family Line
Salvatore Lima Married Pietra Rubino in Sicily
and had Giuseppi Salvatore Lima in 1857

Giuseppi Salvatore Lima Married Anna Sunseri 12.12.1883
Anna was Born 1866 and was the daughter of Antonino Sunseri and Antonia Greco.
Together, Giuseppi and Anna had
Salvatore Lima 8.30.1889
Antonio Lima 2.25.1891
Michelangelo Lima 11.7.1896
Giuseppi "Joseph" Lima 8.15.1898
Pietra Lima 2.5.1903
Pietro Lima 5.9.1904
Giuseppi "Joseph" Lima born in (or near) Palermo Sicily in 1898 and to have lived in Trabia Sicily until 1914 when he left to migrate to the US at 16 years old.
The following information was curated by Katherine Amato-von Hemert in 2005:
Giuseppi Lima is listed on the passenger manifest of the S.S. San Guglielmo sailing from Napoli, Italy 1, September 1914 and arriving Ellis Island on October 15, 1914 1. Lima was 16 years old and traveled in second class and claimed Cleveland, Ohio as his final destination in 1914. He did not have transportation beyond New York but was planning to join his brother, Salvatore Lima, who lived at 2959 (or possibly 2759) E. 1st in Cleveland.
16-year-old Giuseppi Lima was described by the US immigration officer as five feet four inches in height with a fair complexion, brown eyes and hair and a scar on his forehead. Lima's occupation was noted as "labourer," he was able to read and write, and his nationality was listed as "Italy, South Italy" Trabia. Palermo is listed as Lima's place of birth and Trabia, Sicily was his most recent permanent residence.
Listed on the manifest just ahead of Guiseppe appears to be a relative with whom he was likely traveling, Pietro Lima. Pietro was also 16 years old, he was a barber, able to read and write and his father in Trabia was Antoinio Lima. Pietro's final destination was his brother, Antonia Lima's home in Johnstown, Pennsylvania.
In September 1919, Guiseppe "Joseph" Lima married Pietrina Scaduto
In this photo of the 1919 Lima Scaduto wedding we see Giuseppe's older brother Sal Lima (Sam?) with his wife Dorthy Lima. We see Angelina Scaduto Puleo who is Tina's older sister, and Angelina's husband Mario Puleo. Angelina and Mario's daughter Ann Puleo is on the rightmost side of the photo.
In stories, we learned that Tina would call her sister often who preceded her to the US to ensure she was well treated by her husband Mario Pulea.
Giuseppe Lima (Giuseppe "Joseph" Lima) passed away in 1960 in Vancouver B.C. Canada. The Vancouver Sun Newspaper Vancouver, British Columbia, Canada reported on 22 Aug 1960, Mon • Page 25, LIMA — Passed away suddenly August 20, 1960, Joseph Lima of 3448 W. 1st Ave. in his 63rd year. Survived by 3 sons, Peter, Carmichael, California; Anthony, Los Altos, California, and Joseph, Sunnyvale, California; 1 daughter, Mrs. Ann Amato, San Carlos, California; 2 brothers, Sam, Lodi, California; Michael, Cleveland, Ohio, Deceased will rest in The Simmons & McBride Funeral Chapel, Broadway at Maple St., until Tuesday evening, when the remains will be forwarded to Sacramento, California, where funeral service will take place with interment in St. Mary's Cemetery.
Together, Joseph and Tina Lima had
Joseph Salvatore Lima

5.23.1920
Peter Anthony Lima 9.25.1922
Anthony Jack Lima 9.12.1924
Ann Pauline (Lima) Amato 2.2.1926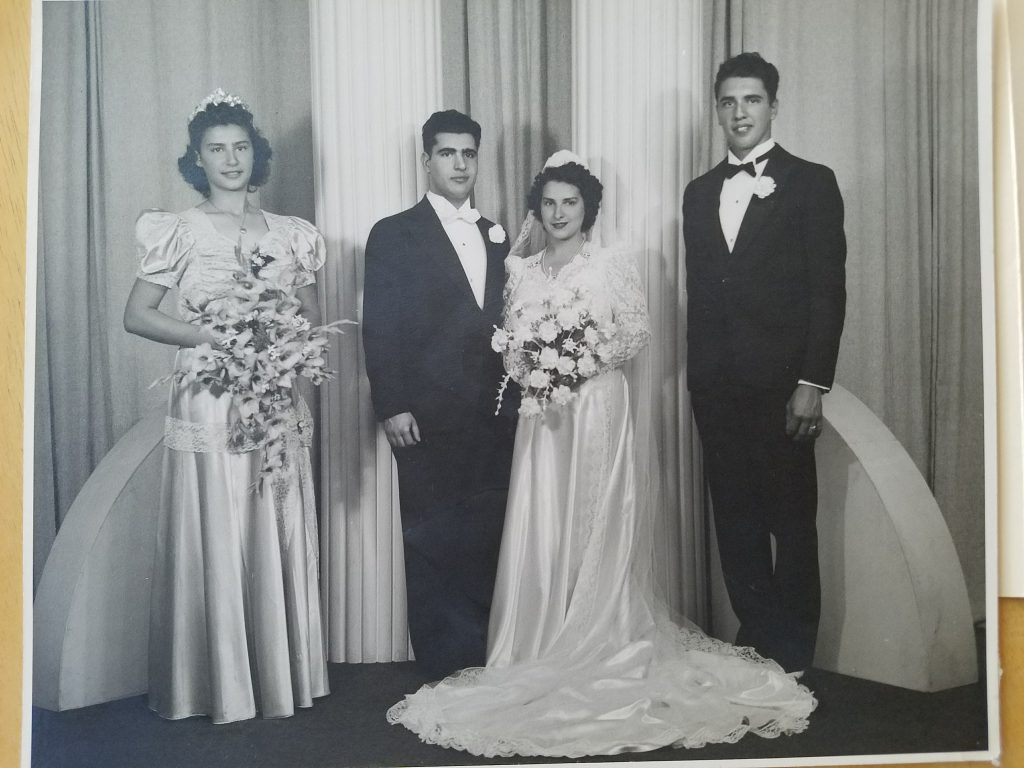 Joseph Lima Married on 9.21.1941 to Providence "Puddy" DiMartino ( Providence was born 11.23.1921 to Anthony and Grazia Dimartino in Cleveland Ohio
And Had
Patricia Ann Lima 11-1942
Joseph Anthony Lima 11-1946
Anthony Lima 5-1950
Jerry Lima 1-1956
Grace Marie Lima 3-1959
Joeseph served in the US Army Division of 84th Infantry known as "Rail Splitters"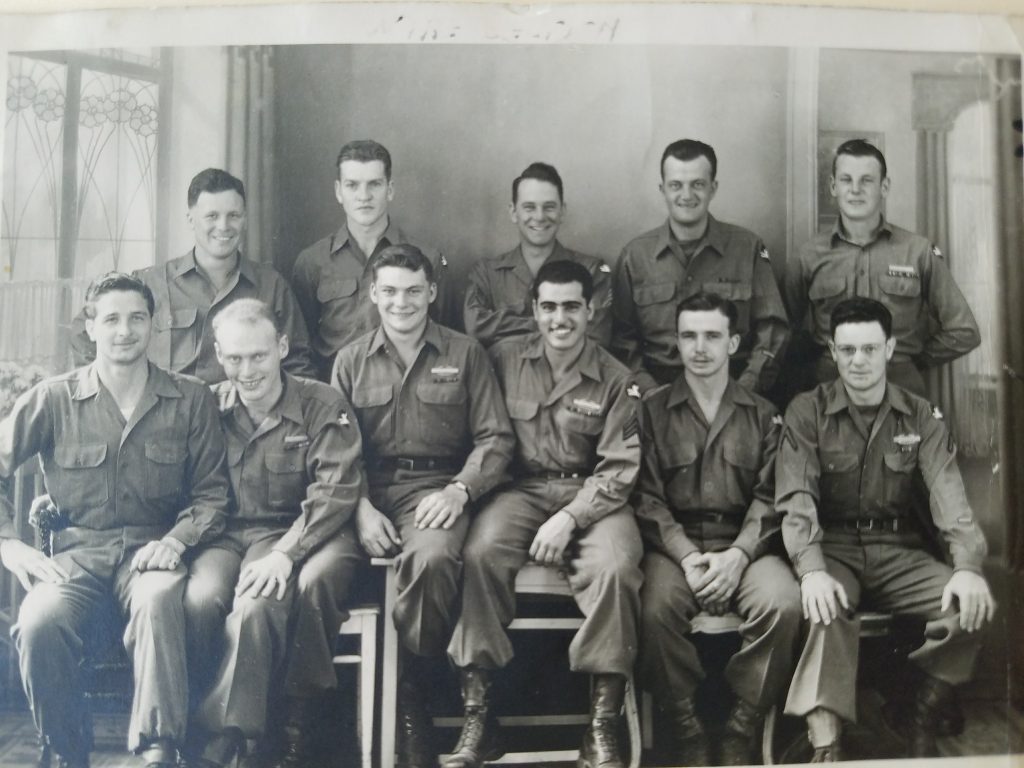 Patricia Ann Lima 11-1942
Married Michael Stebbins of Stebbins Ancestry
who was born 5-1937 And Had
Christian Michelle Stebbins Roseneau 3-1964

Michael Kirk Stebbins 2-1965
Michael Kirk Stebbins Feb 1965 married October 1986 Karen Lea Hughes (b. 11 1965) and had
Natasha Leanne Stebbins

Jan 1988
Tyler Michael Stebbins Aug 1989
Travis Jonathan Stebbins Aug 1989
Natasha Leanne Stebbins married David Cross and had
Everleigh Rose Cross Nov 2017
Matriarchal Lines
Scaduto Line from Bagheria, Sicily to the US
We track this line to know the ancestry of Pietra (Tina) Scaduto Lima who married into the LIma line in 1919
Pietro Scaduto and Katerina Puleo Scaduto married in the 1800's in Sicily, probably the North coast and likely in Bagheria
Together, they had:
Rose Scaduto 1888
Angelina Scaduto 1890 – Angelina Married a Mario Puleo and had a daughter Ann Puleo
Josephina Scaduto 1894
Joseph Scaduto 1897
Pietrina Scaduto 1900
Frank Scaduto 1903
Pietrina Scaduto (Tina) was born 3.25.1900 of Pietro Scaduto and Katerina Puleo Scaduto and lived in Bagheria Sicily until her teens (12?) whereupon Tina migrated to the US. Her mother Katerina is reported to have died in 1911 when Tina was 11 years old.
In September 1919, Tina married Guiseppe "Joseph" Lima
Tina taught herself English and learned to read and write well enough to write for a local newspaper. She later moved to Lodi California.
Michael Stebbins adds:
The Scaduto name is still (as of 2017) quite prominent in Bagheria Sicily and is attached to the local university, two cathedrals, and a significant estate or villa. Inquiries about the family name with locals in Bagheria in 2012 yielded careful answers such as, "Your family was known to be generous…. building schools, cathedrals, and… helping the community." When asked what business the family practiced, there was generally a thoughtful pause and smile, and then answer, "Lemons. Your family had orchards of… Lemons."
My great grandmother (Nana) Tina recorded her memories of Bagheria in an audio interview describing the family home in Bagheria (magnificent tiles, three stories) childhood trips to swim in the sea, her migration in 1911 (or 1912) to meet her sister in the New York, and her eventual migration to Lodi, California and life in the US.
Tina lived, among other places, in Palermo Sicily and in Lodi California
DiMartino
Line

: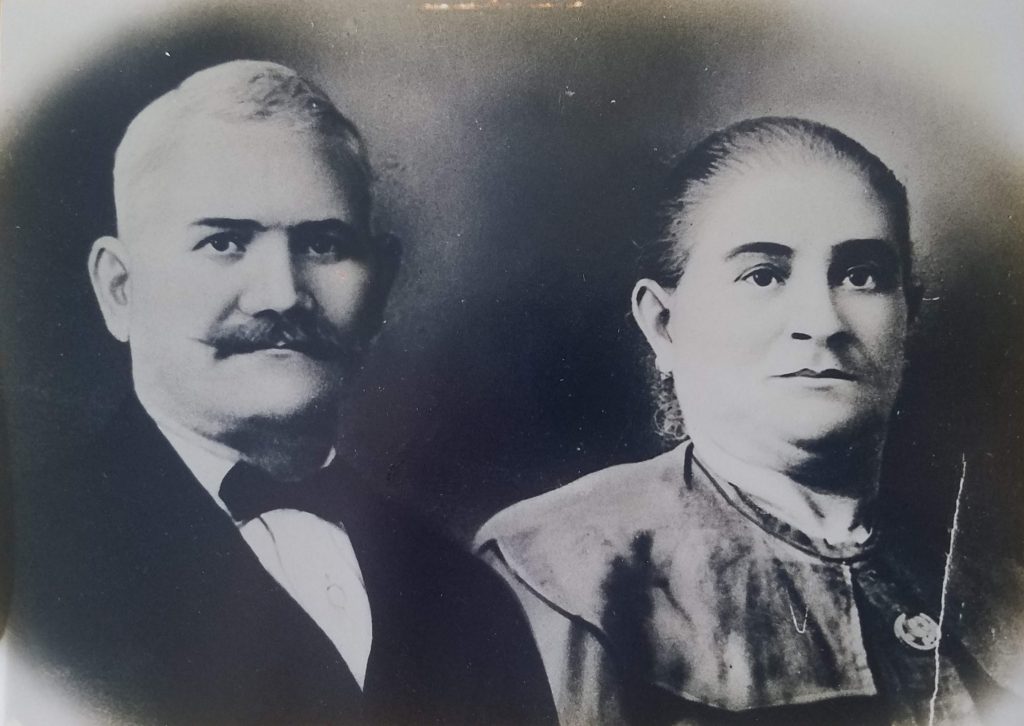 Anthony DiMartino and Providence DiMartino married in the 1800s
Together they had Antonio "Nino" DiMartino 
Antonio "Nino" DiMartino migrated to the US and married Grazia Bisesi DiMartino.
Together, they had Providence DiMartino (Puddy) b. November 1921
Nino DiMartino was a shoemaker and had a shoe shop in Lodi, California.
…
…
Bisesi Line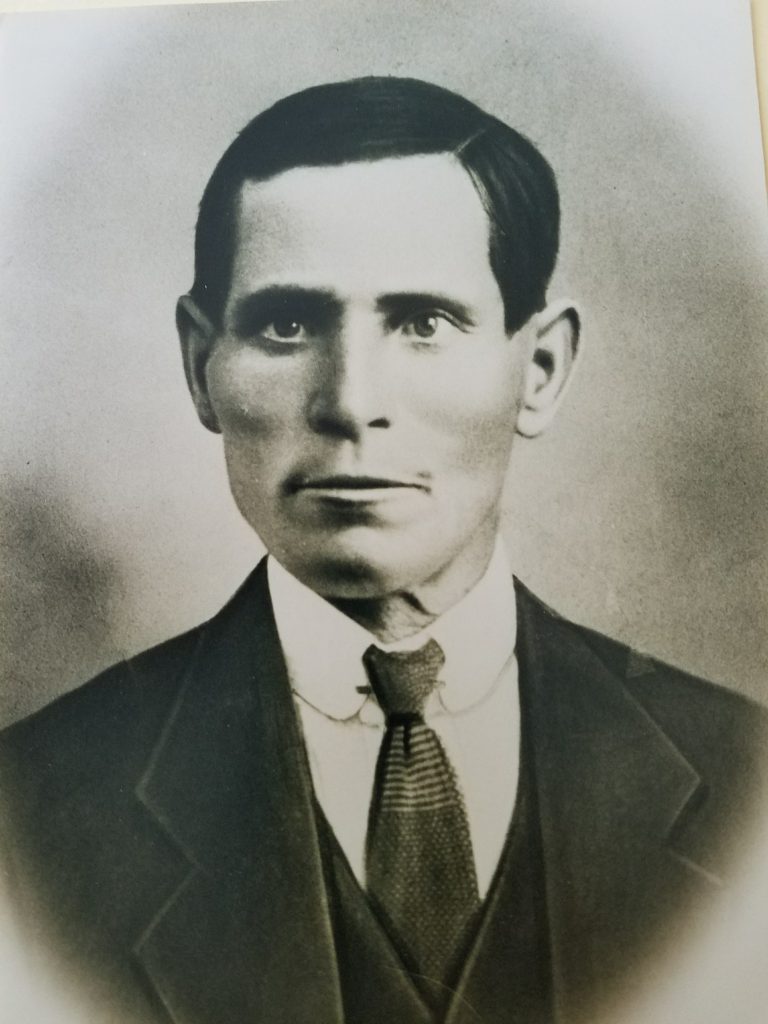 Providence DiMartino Lima's Grandfather on her mother's side was Salvatore Bisesi,
Salvatore m. Catherine [?] and had
Grazia [Francesca?] Bisesi
Grazia Bisesi married Antonio "Nino" DiMartino and lived in Lodi, California
Together, they had Providence DiMartino (Puddy) b. November 1921
Providence's mother, Grazia Bisesi DiMartino was called "Nana Frangie" suggesting that her name, might have included "Francesca"
Footnotes